You know those days, those days when you mull about something in your mind all day?
Made this a few years ago.. luv the old door knob. Sits on a table with a French style clock as the top.

You are so consumed by this

one

thing....
this thought, this project.
You solve and re solve it in your mind.... all day!

You eat breakfast with the guy's, but you are only partially there.
Do you have those days??


You brush your teeth on rote.....
Paying no attention to the mundane daily task.
Luv these rusted Urns. They had Christmas trees in them a few weeks ago... now on the coffee table in the sun room.


A beautiful day is unfolding in front of you and , well, you barely take notice.


Yes,


Y

esterday I had one of those days.
What made it even worse, was that I also had a migraine as well.
So that was a double doozy.


But it was Sunday... the 2nd Sunday of the month. That meant a BIG family dinner and guests.

No worries. I am woman... I can multitask.
I can function with a part of me focused.
Right??
My assistant. Master Vic. He will be 3 in May :-) He thinks it's his sun room. Shhhh,,,, I think he's happy the Christmas decor is down.

We can do that.. we are women, wife, mother. All at the same time.
All day long!
Right?


I made a wonderful Roast Sunday dinner.

Roast beef, roasted potatoes, gravy, glazed carrots and a smashing Yorkshire pudding!
May I repeat... a smashing Pud!
Isn't she cute? She hangs on the brass drapery rod just inside the sun room doorway.
Made lemonade, grapefruitade, and sweet tea. ( remember, I had a migraine) No wine :-/
I squeezed, juiced and brewed with the best of them!


Time came to lay the table and serve up this meal.
(This meal that I had made, all alone, while still solving and pondering.)
I had help with the setting of a luvly table with inherited

china

, vintage glasses

and pretty napkins.
dining are in sun room. Sun room devoid of Christmas and decorated in greens, reds, and tan. Look at the sweet cardinals on the painting.

I go to the 'fridge for the salad course, and ..... crickets!!!!

People are at the ready, and there was NONE!
I , in my half here state of pondering my all consuming project had forgotten to make one.

Opps?!

Luckily, my guest of honour, Bella, at 4years old couldn't care less about the salad.

(Should I mention that in my

perusal

of the 'fridge realized that my medicated and preoccupied brain made no dessert either.)
Hahahahahaha. No, not at all funny! This is a Sunday dinner mind... All bases covered. Usually...
This birdhouse was given to my son 23 years ago. It was almost 100 years old then. It had ceramic Victorian food and water dishes. Adorable all rusty and chippy... perfect!


Can we say 'Oh my' with hands on cheeks here...
...hands on red flaming cheeks.

I grinned and well, we dove

into

the main.
Now in my defense, the beef was mouthwateringly tender and deli

cious

. The potatoes were things of beauty. Golde

n

and crisp. With the perfect amount of herbs....
The carrots were YUM! Glazed in orange juice , brown sugar and ginger... mmmmmmm!!!
The Yorkshire pud! What a beauty!
The drinks were perfectly sweet and tart as Florida citrus should be. The tea was g

reat!!
I luv this inherited vintage desk. Not sure of the exact age... But it is topped with another fave. My copy of Uncle Remus. Bought at a antiques Market years ago. Circa 1939. And yes, a phone :-) Gotta have them.

No one missed the salad I am sure... only me. I was beside myself.
I had to get in the minute. S

o

I smiled, and we had a wonderful meal.
I was able to engage in

titillating

conversations and no one noticed I was mulling a

way in my mind.
Inherited dining table and chairs. Passed down to us from our Beloved Carole and Bill. Black and chippy... What's not to luv?

Dinner went well.
Miss Bella had to be taken home and put to be

d....
Kitchen was cleaned by the lads ( they are wonderful like that)
No, really... I cook and they clean like mad men!

We , the Mr and I se

ttl

ed in with coffee to watch Downton Abbey, and I kept on with my pondering...

Took it to bed with me. Any one else do this??

Had dreams about it!!! I mean... hello... save me here

!

Can we solve this already

?

Then comes morning....
Foggy, cool . Beautiful!!

I am up... migraine. Geez!!

Every one leaves.... I get coffee, meds, and sleep. I get an hour of blissfully medicated BLACK sleep.

Then I awake... refreshed! Clear!

No humming in my head... no pondering and solving!
Gone.

Just

like

that. Gone!

I grab the unfinis

hed canvas...
Chose my paints and brushes.

Exit stage left to the sun room.
BLAST some Foo Fighters and Metallica...
and I work.
And work..
(Even got in a workout , and vacuumed and dusted while paint dried

)


My hands sped.... a life all their own.
They knew it was solved before I did.
Clarity.

Done!

Smile...
Yeah, have you ever had a day like that?

ohmygosh!!

But it's done :-)

Hugs, Gee
Sharing with the following.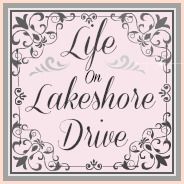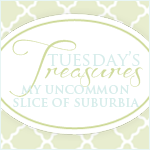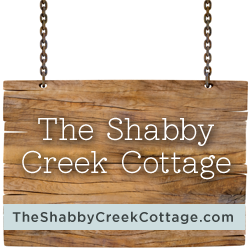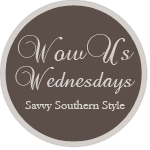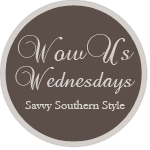 <br><a border="0" href="htt
p://savvysouthernstyle.blogspot